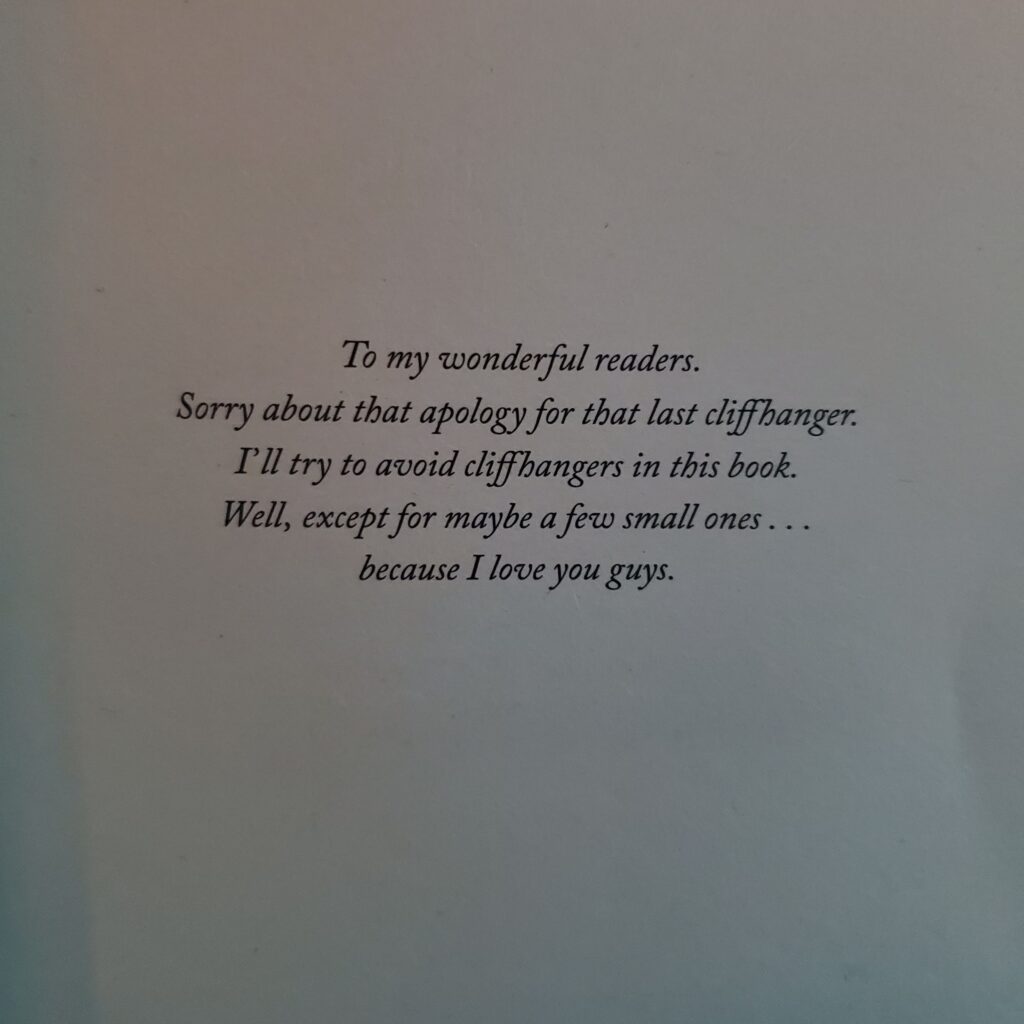 So here we are. Finally we have reached The Blood of Olympus, and thus The Heroes of Olympus has come to a close. AND I STILL HAVE SO MANY QUESTIONS?? Rick Riordan you are once again wrong for that dedication. I respect it though. This book is amazing and deserves all the accolades. Also, Nico di Angelo is my favorite character of all time! We need to protect him at all costs! All costs I say!
Alright, let us dive into some actual thoughts.
Nico and Reyna are my brotp and deserve everything
I absolutely adore the friendship between Nico and Reyna. I personally consider it a pillar of what makes The Blood of Olympus such a fantastic book. Their strengthening bond throughout the story, culminating in the return of the Athena Parthenos and the uniting of the Greek and Roman camps is integral to the story. The prophecy of seven is the backbone of what wins the war with Gaea, but their journey is just as important. Obviously the return of the Athena Parthenos is important because it provides magical protection and symbolically restores the connection. Yet it is the ties that Nico and Reyna have to one another which truly unite the camps. They provide the template for the Greeks and Romans to see how to work with one another.
The process of their vulnerability mirroring one another as Nico helps Reyna process her trauma surrounding her dad is outstanding. Nico opens up in this book more than he has in any other, and that is in large part due to his relationships, particularly the one he has with Reyna. I feared for Reyna and Nico's relationship after the destruction of Bryce Lawrence. The manner in which he died was terrifying. I would not have been surprised, and neither would Nico, if Reyna and Coach Hedge had rejected him. Yet they stood by him and nursed him back to health rather than letting him slip away. Nico stays anchored to the world because of their care physically, but also emotionally.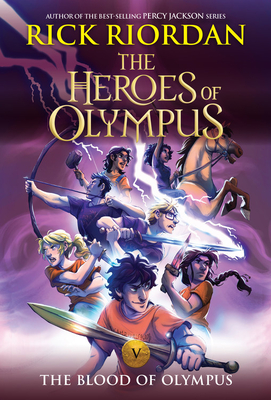 I am looking forward to seeing how his relationships develop in future books. People have informed me that The Trials of Apollo heavily features Nico, and I am rife with anticipation. I sense that there is definitely something that is going to happen between Nico and Will Solace, which I hope I am not wrong about.
Nico's growth is evident in the way that he speaks to Percy towards the end of the book. He confesses to his previous feelings before breezily informing Percy that they are gone. I found Percy's reaction to this quite amusing. It is clear that Percy never returned Nico's feelings. Nevertheless he is filled with a sense of bewilderment over no longer being the object of Nico's affection. I am incredibly happy for Nico that he has reached this point of comfort in himself, and in his decision to stay at Camp Half-Blood.
Reyna, too, is comfortable in her role as Praetor, and as a daughter of Bellona. Her acceptance by Athena and Pegasus and defeat of Orion is awe-inspiring. Camp Jupiter is surely in good hands between her and Frank.
The Prophecy of Seven
I have mentioned before how I love how the seven characters of prophecy have come together as a team. The Blood of Olympus truly puts that team to the test and they pass with flying colors. Each of the characters compliments one another so well, not only because their powers and personalities mesh well, but also because they have grown comfortable with how they fit together.
Piper and Annabeth, as daughters of Aphrodite and Athena, have widely disparate natures, but rather than letting that set them apart from one another they use it to their advantage. The seven work strategically and with the heart. They configure themselves with pinpoint accuracy to achieve each task. Winning the war against Gaea never would have been possible without them working together and they pulled it off beautifully.
The selflessness of each character is striking and their devotion to the cause is extraordinary. Through all of the pain and loss each of them is able to keep their wits about them and stay strong. The characters survive and adapt and never give up the fight. Honestly it feels slightly unrealistic, but then again it is a fantasy novel.
The contrast between the Greeks and Romans in terms of the concept of "duty" is something I find enormously interesting. Throughout this series there has been an emphasis on Percy's loyalty and how that is a fatal flaw—how his inability to sacrifice the people that he cared about would lead to destruction. In contrast, the Romans of the group have a sense of duty that will allow them to make the sorts of calculated choices that Percy as a Greek cannot.
When Leo is crafting his incredibly risky plan involving self-sacrifice he goes to Hazel and Frank, who are the only Romans there, as Jason has fully admitted that he is too much a mix of both camps at this point. Piper, Annabeth, and Percy, on the other hand, have always been solidly Greek. While Percy also spent time at the Roman camp, because of Juno/Hera's tricks he was only with the Romans for a month or so, while Jason was with the Greeks for the better part of a year.
I have to wonder whether the other Greeks and Jason would have also understood the need for sacrifice? Or were they kept in the dark simply because the more people who knew the more likely Leo would be stopped? Hazel's involvement was essential, due to the need for her magic, and Frank and Hazel are a package deal. So no one else needed to know. Was Leo keeping it a secret truly an advantage? Or was he only trying not to unnecessarily burden others with the information, afraid that they would veto his plan?
It is widely acknowledged that many prophecies are self-fulfilling. Furthermore, in this particular universe it has been explained that the more you know about a prophecy the less it will come to pass—at least in a way that you favor. Ultimately this was the best course of action we could have hoped for, at least as far as the heroes are concerned. I only hope that Leo does not take too long to reveal to his friends that he is not actually dead.
Final Thoughts and Next Steps
The Blood of Olympus was an absolutely fantastic book. Top tier. Now that I have read all five books of The Heroes of Olympus I can definitely say that it is in fact my favorite. Having read and evaluated all of them together I had to rank the five books it would be as follows:
The Blood of Olympus
So in other words, the exact reverse order. I can only hope that the books continue to get better from here!
So, I bet you're wondering, what's next for The Percy Jackson Project?
Well, I'm glad you asked! The next series on my list in The Kane Chronicles. I know that Percy Jackson is not a main character in that series, but it is set in the same universe, so I'm doing it! I will follow up The Kane Chronicles with Magnus Chase and the Gods of Asgard before rounding out The Percy Jackson Project with The Trials of Apollo. There are other spin-off novels and short stories in the Percy Jackson universe that I will likely cover as well. For example, the short story The Staff of Serapis is included at the back of my copy of The Mark of Athena. I only half read it because since I have not read The Kane Chronicles and I had no idea what was happening. In all likelihood I will write a future post about that and other Kane Chronicle crossover stories.
In any case, I will be taking a two week break before returning on August 30th for the first book in The Kane Chronicles—The Red Pyramid. You can also follow me on Twitter for more updates about my writing and current projects, as well as a variety of other topics as is my chaotic wont.
Cheers!
Talia
Note: This page contains affiliate links. If you choose to purchase after clicking a link, I may receive a commission at no extra cost to you.