2020 "won" but there is no competition when a new year has come
2020 was a year full of loss, on both a personal and global scale. The Covid-19 pandemic has reshaped the entire world, and how humanity moves forward from this point will never be the same. One popular meme claims that there was a mistake, and that the events of "the 2020s" were accidentally allocated to one year instead of a decade. Another has referred to this year as a choose-your-own-apocalypse. Many of us felt as though 2020 would never end.
And yet. Here we are.
My 2020 story does not feel all too remarkable. I started it working in a temporary position at Harvard, living with one of my partners in an apartment in Somerville, writing regularly on this blog, and with a fresh list of resolutions and ideas about how the year would go.
And yet. Things change.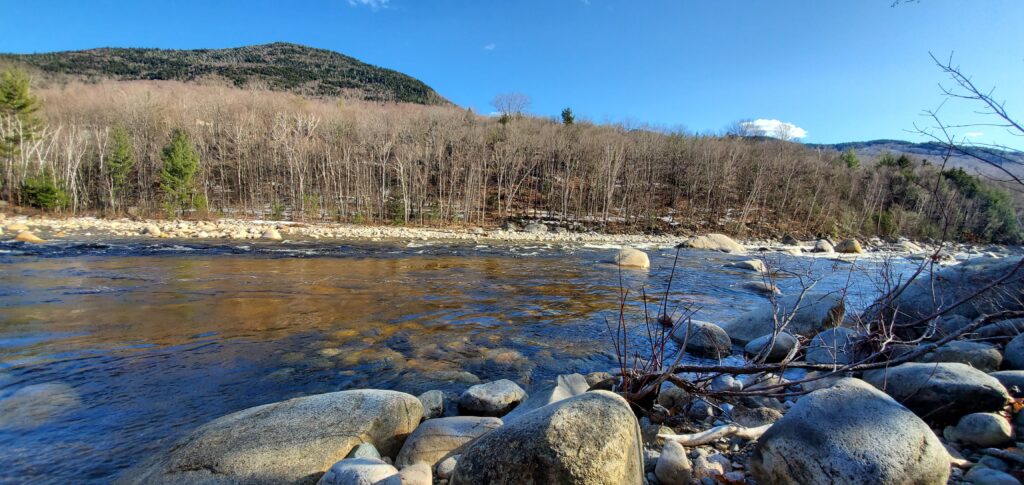 My contract at Harvard ended, though I quickly secured a new contract at MIT Sloan. I spent less than two weeks working in their office before we all got sent home, and I spent most of my five months working for MIT working remotely, three of them at my grandfather's house in New Hampshire, and finishing my tenure in the apartment that I no longer shared with my now ex-partner.
All the while I was reading, writing, researching, though not in the way I imagined I would be when I made my list of resolutions at the end of 2019. Truth be told, I barely accomplished two of the resolutions on my list, and I intend to reframe my resolutions very differently for 2021.
Over the summer I struggled to juggle work and writing, especially after I got back from my grandfather's house and no longer had ready access to nature. He lives in a small town in the mountains and so while there I had read access to the trees and the river, rather than the city streets I live on now. Without my connection to nature, and living alone, I felt lost. Online connection and community can only do so much, for all that they really do so much. That this was the point at which J.K. Rowling, the author of the series that had for so long been my bedrock and foundational to my identity, was doubling down on her transphobic comments and actions, only made things worse.
I ended up writing a lot about J.K. Rowling this summer, as well as consenting to a few interviews, some of which never got published. That makes me a little nervous, honestly, because my views have somewhat changed since this summer. Sooner or later, I will write another post to clarify my position, but honestly? Things are still a little too raw right now.
The Monday following my last day working remotely for MIT, a Friday, I started serving as an AmeriCorps VISTA member at Mass Poetry, an educational and community-based nonprofit centered in Boston. I will be working here until my service term ends in mid-2021. My work for Mass Poetry has also been remote, but even though I do not get to see my co-workers every day, I have felt a deep sense of welcome and camaraderie. I felt that during my previous roles — MIT, for example, did a fantastic job of creating a virtual community space as well. That said, the smallness of Mass Poetry has also led to me having a lot more responsibility which has tested my skills, allowed me room to grow, and given me confidence in a way that previous positions I have had simply were not built for due to their nature.
In September I had the joy of welcoming into my apartment a new roommate in the form of a close friend who has been dear to my heart since high school. When I started at a new school in the eleventh grade, I had been worried that I would not find friends, but they made me feel immediately comfortable. While our friendship became slightly distant when I graduated and left for college (they are a couple years younger than me and graduated later) I am incredibly happy that we have been able to rekindle our friendship since we have begun living together these past few months.
Nevertheless, the pandemic has continued to take its toll on my life. While those in my family who have contracted Covid-19 have thankfully recovered, hundreds of thousands in the United States country, millions worldwide, have lost their lives to this virus. The partisanship and political polarization of this country, and the 2020 election, have only fertilized the seeds of chaos and allowed them to flourish. Many people do not know who to trust, and for many it has become the direst of us or them situations, where lives are on the line.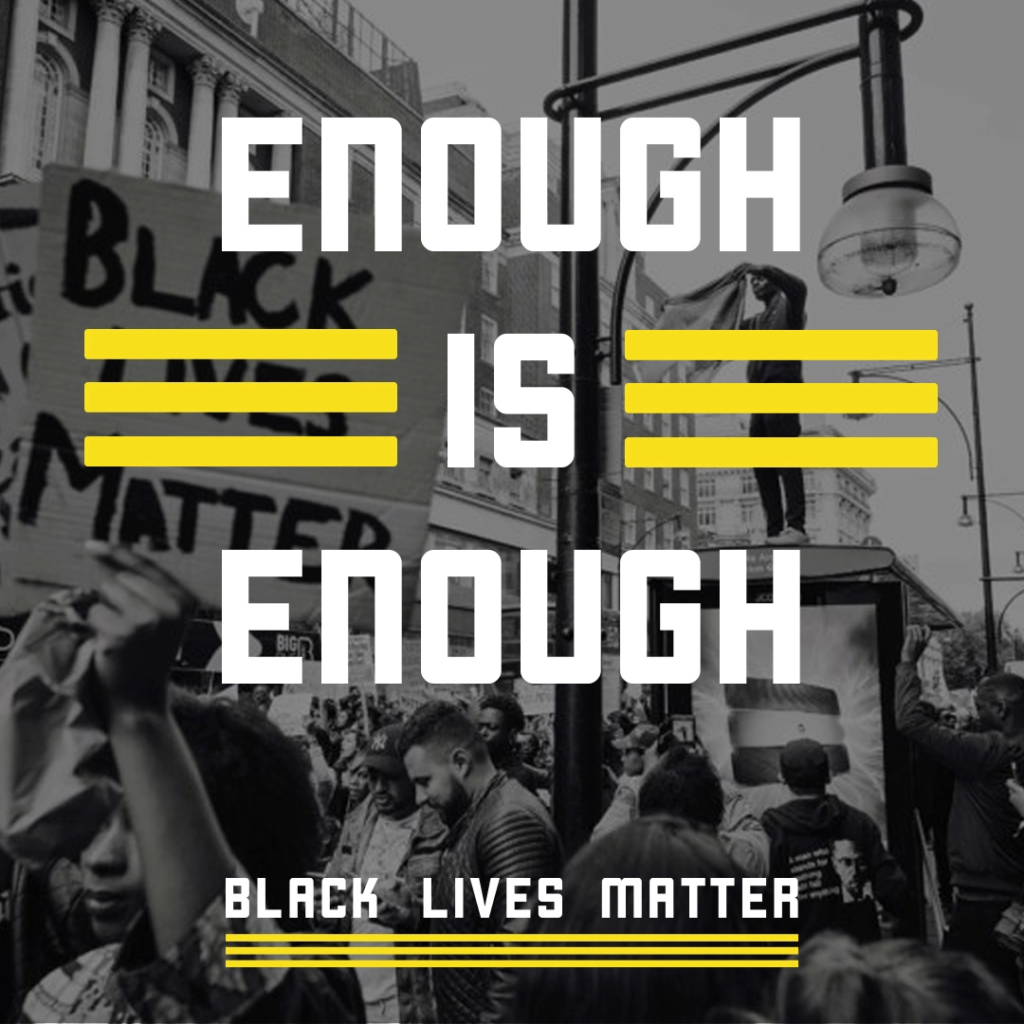 I have yet to speak of what made 2020 the most tumultuous for me. The murders of George Floyd, of Breonna Taylor, and countless others have struck a chord in me this year, as I know they have in many people. The Black Lives Matter movement has never been more visible than this year, and I struggle to put to words exactly how this has affected me. For so long people seemed willfully ignorant, and now people were finally paying attention. All the same, I am incredibly skeptical about the sincerity of the general populace, and whether they are capable of change. I like to think that with all that has happened people are able to recognize the necessity for these movements, the fact that we, as Black people, have integral worth and are deserving of the same rights and privileges of those who oppress us and have been for centuries. And I know that there are many people who have had these revelations.
And yet.
There is still so much resistance at every turn. Still so much violence, so much hatred, so many people pitted against one another because of lies woven into our psyches that make us all wonder what the truth of anything really is. At some points in 2020 I almost began to wonder if anything was worth it after all. I wondered what the point of anything really was. I was tired of fighting, tired of being "on" all the time. Burnt out. Weary, and wondering if the world was at all possible of change.
What kept me together this year — aside from my partner, my best friend, my therapist, and my mom — was the community I found in Black Girls Create (BGC). The people who compose BGC have been my lifeline in these times of chaos. Whenever I have needed anything — writing tips, rejection consolation, book recommendations, career advice or just a (virtual) shoulder to cry on — I have been able to count on those within my community to be there for me in the same way that I am there for them, whether they want someone with whom they can rave about fanfiction, discuss job interviews and cover letters, or just talk to about hopes and fears. We celebrate each other's accomplishments, and constantly lift each other up. I have never felt more at home than when I am messaging someone in the BGC Slack or on a five hour Zoom call with our Whovian trivia team — The Jones Hive.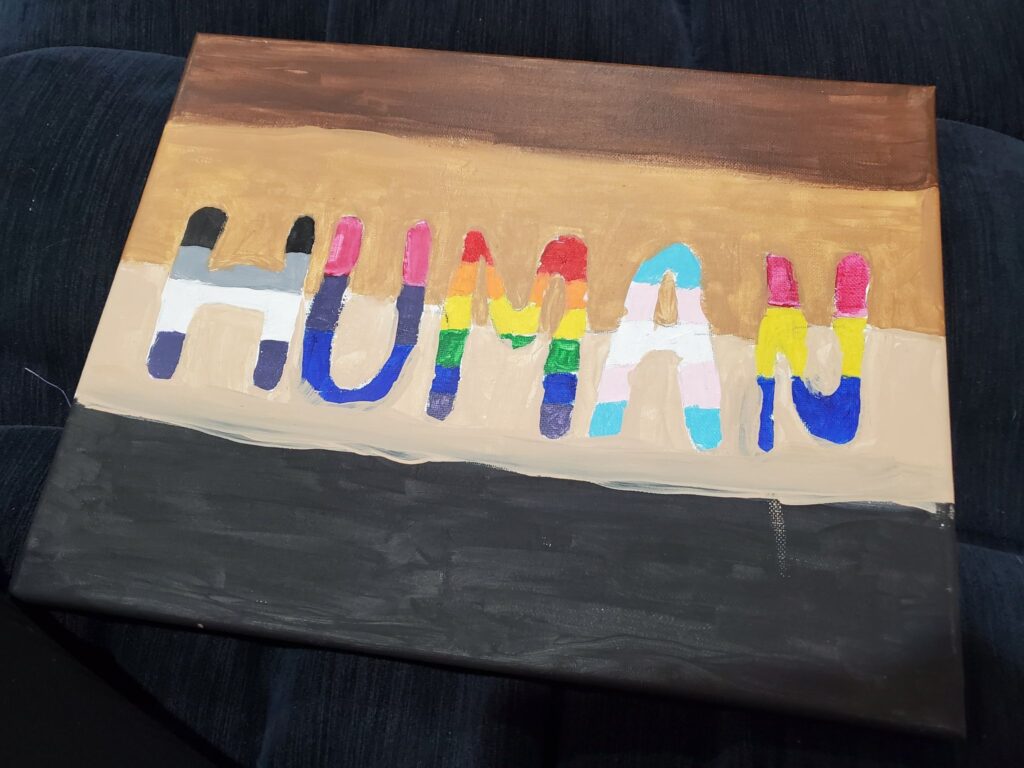 When I feel that weariness, that sense of wondering whether the world is at all possible of change, BGC is where I turn. Another place I turn is to my family. Christmas was small this year. Due to the pandemic, I did not see the dozens of family members and friends I usually go to, my many cousins, aunts, uncles, the elders who I miss dearly and for whose health I constantly pray. One of my few cousins who I did see presented me with what is I think my favorite present of the year, a canvas painting that she painstakingly researched and created herself, the background a flag in shades of Black and brown, with the word HUMAN spelled out, the letters filled with the colors of the asexual, bisexual, rainbow, trans, and pansexual flags. This is a gift I will treasure forever.
As I write this, the time is 1:37 AM on January 1st, 2021, at least on the eastern coast of the United States. I do not want to keep thinking about 2020, because that year now lies in my past, and it is time to start thinking about my future. I have a lot of ideas about what 2021 can hold. I even started making a list of "21 resolutions for 2021" — something I have done in a sort of pattern these past few years. I had made it to about thirteen when I realized that the goals were all filler, repeats from the last year, or both. I decided on one central goal this year. There are my measurable goals — I want to launch my podcast, finish my fanfic, and win NaNoWriMo, that's a given. But my true goal?
I want to enjoy my life. In 2021, I want to simply spend time doing the things I love with the people I love. Whether that is online, in person, or a hybrid of the two. I want to be in community and share space with open communication and in good faith. And I think that is the best any of us can ever ask for.
Happy new year.