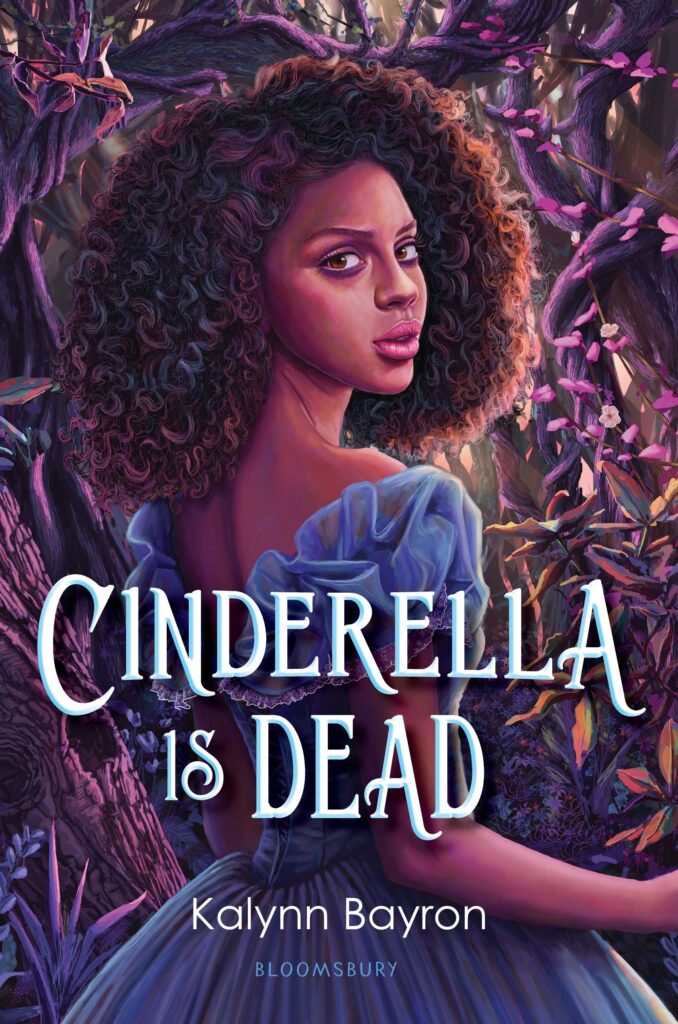 If you think you have seen it all when it comes to Cinderella stories and you have not read Cinderella is Dead, then you are wrong. Sophia is one of many girls in Lille who has grown up learning the story of Cinderella — the approved palace version, which according to the laws of the land is a required tome in every house and is something to be memorized and recited and/or read from every night in proper households. Cinderella is held up as the example that all girls are held up to when they attend the ball at the palace where they vie to be chosen as wives for whatever man will have them — and only him. Marriages outside the choosing are strictly forbidden, and romances like the one between Sophia and her close childhood friend, Erin, are strictly forbidden.
Cinderella is Dead is a heavy book. I had to prepare myself before reading as I knew going into it that the text dealt with heavy topics. The world of Sophia is not a happy one. Women and children obey an 8pm curfew and are the property of their husbands, subject almost entirely to the will of men. Even those who work to earn a living such as the local seamstress owe everything to their husbands and do not own the businesses they operate. Domestic abuse is as common as breathing, and many subjects hold out little hope for change.
And yet there are still those who hope for what is seemingly "impossible." Sophia never once accepts that her fate is inevitable, and while she goes along with what is expected of her to a certain extent she bends her bindings until they break, leading her to forge a new path to liberation which in fact treads a path older than she knows. While Sophia, as our protagonist, is the first dissenting voice we hear in Lille, she is far from the last and the only.
Cinderella is Dead is filled with an amazing depth and breadth of characters. Although she only appears in Sophia's reflections, the memory of her grandmother and her legacy is strong in the book. The passion she instills into Sophia and the way she told a younger Sophia to "burn the palace to the ground" before being executed herself is something that Sophia took with her into every moment that Sophia fights to uncover Cinderella's truth and uproot the misogyny and inequity that is embedded in Lille.
Likewise, I was enamored with Constance, who first appears as a mysterious figure on the night that Sophia escapes the ball but soon becomes a rich, fleshed out, and intriguing partner for Sophia that complements her character in the best way.
The pace of Cinderella is Dead is intense and invigorating, and I was able to fly through the book in a pleasant Saturday afternoon. Every action and scene had a purpose, even as they varied between the emotional waves of heartbreaking, bittersweet, filled with longing, terrifying, blissful, and consumed with wonder.
Cinderella is Dead has an additional message about standing up to misogyny, homophobia, bigotry, and abuse that takes place in an extreme setting but nevertheless has some very real-world applications that were impossible for me to miss. I truly believe that if I had read this book at a younger point in my life many things might have shifted for me (for the better) as certain realizations about myself and my self-worth and value might have been realized far sooner.
Cinderella is Dead is simultaneously not what I expected and everything I could have wanted. I thoroughly enjoyed this book and highly recommend it.
Happy reading!
Cheers,
Talia