After finishing Legendborn I had to take a few days off reading because I was so in love, I needed time to process. I tend to proclaim most books I read as my new favorite book, but that marker cannot be an overstatement when it comes to how enchanted I am with Legendborn and its universe. The protagonist of Legendborn, Bree, absolutely thrives in her Blackness in a way that I have not experienced in any other book I have read. If I had to pinpoint that which I love most about this book it would be the seamless way that the mundane and the magical are blended together, and how that allows for a main character that I can identify with better than I ever have with another protagonist.
For all that I love Legendborn, I would caution any reader that a certain amount of emotional preparedness is required before starting the book, which opens with the death of Bree's mother. Bree's grief and the trauma from this incident are what fuel the narrative of the novel, and Bree's belief that her mother's death may not have been an accident is the catalyst for her to join the Order of the Round Table, a secret society who she believes hold the key to getting the answers she needs.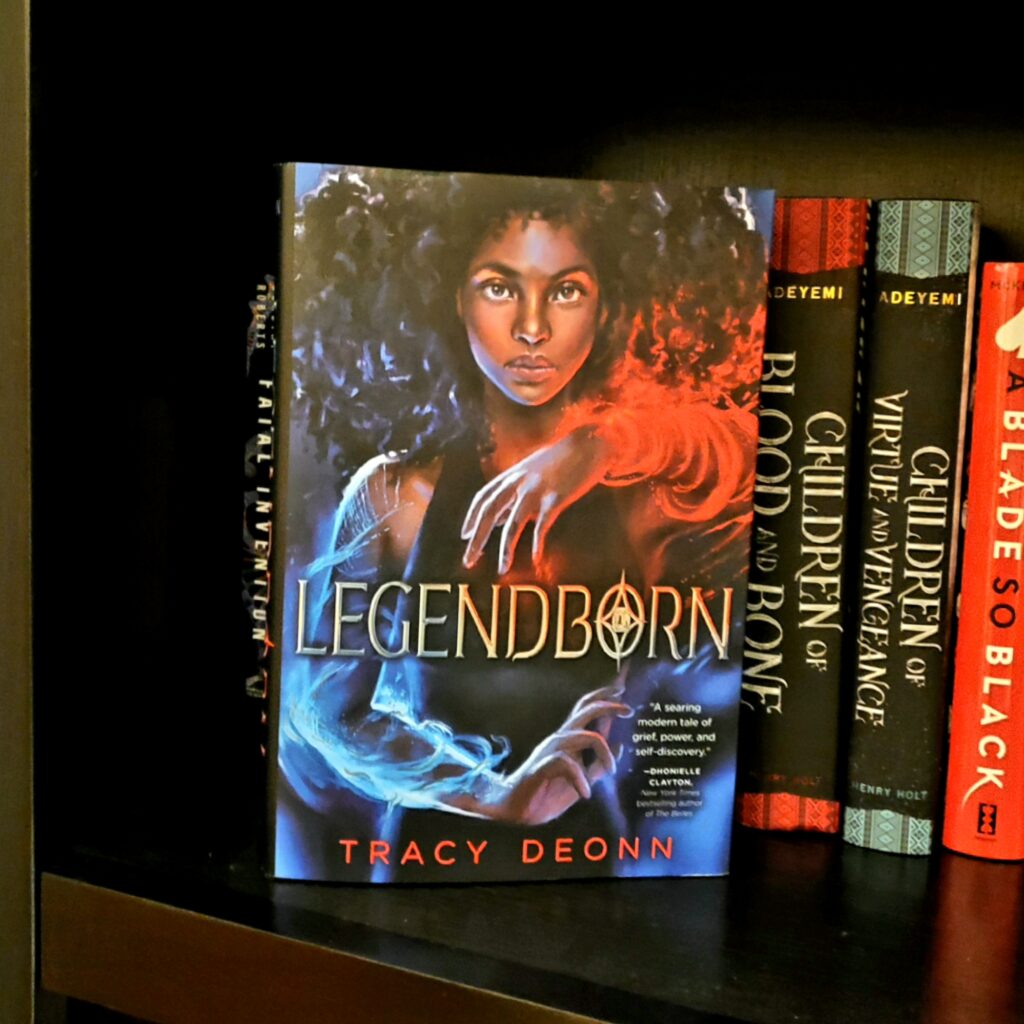 I was really impressed by the way that Tracy Deonn handles Bree's introduction to the Order of and her interactions with them. There are many layers at play at every stage of the story, and I think the ways in which Bree subverts the trope of a hitherto unknown hero being introduced into the magical world was done well. In this story our protagonist is not the proverbial chosen one, but rather an outsider who just wants to find out the truth of her family and then leave. She is interested in the magic of the Order only insofar as to discover what it has to do with her mother's death and has no intention of fighting demons or participating in their war long-term. The tension comes when she starts to form bonds with those in the Order — platonic and romantic — and suddenly the question of how far she will go becomes much more relevant.
A brilliant aspect of this story is how Bree has insufficient mentorship. There are people who try to help her figure out who and what she is — she has some special powers but has no idea what they are — but because of her mother's death and the broken lineage going up her family tree there is a great deal of lost knowledge about where the type of magic she wields comes from, and no one is able to help her figure things out for a long time. These fantastical elements are actualized in tandem with the intergenerational trauma caused by living while Black in the United States. Eventually there is a magical solution to Bree's lack of knowledge — something that those of us in the real world cannot do as we try to understand our own personal histories — but it does allow us as readers to at certain points have direct insight as to how Black folks have been treated in this country going back as far as to enslavement and how violence enacted then can affect people in the modern day. I appreciate that this novel acknowledges these real-world truths by intertwining them with the fantastic narrative because it shows that having one does not mean the exclusion of another.
Another important point for me in this book is Bree's dedication to the ones that she loves. Bree is motivated by her love for her mother and her need to find out what happened to her, but she is also 100% ride or die for both her best friend Alice and her dad. The fact that she prioritizes those familial bonds is something I love about this Legendborn.
There were a few bits about this book that I found slightly unrealistic, but they are spoilers and can be waived by the fact that I am an adult reading a YA novel and so there are bound to be criticisms that I have as a reader that I doubt will apply to teens, so I won't get into them here.
Overall, I really love Legendborn, and I wish I could thrust it into the hands of sixteen-year-old Talia. In the meantime, I will settle for attempting to thrust it into the hands of my blog readers. Go get yourself a copy! Preferably purchase one if you can, supporting Black authors is more important than ever — now is the time to prove our actions are more than performative.
Happy reading!
Cheers,
Talia