The Love Study by Kris Ripper is beautiful and wild and so sweet, and I love it. Bear with me as I have not written a book review in a while, so I'm trying to find my footing between telling you about the book and not just gushing over how much I adore it.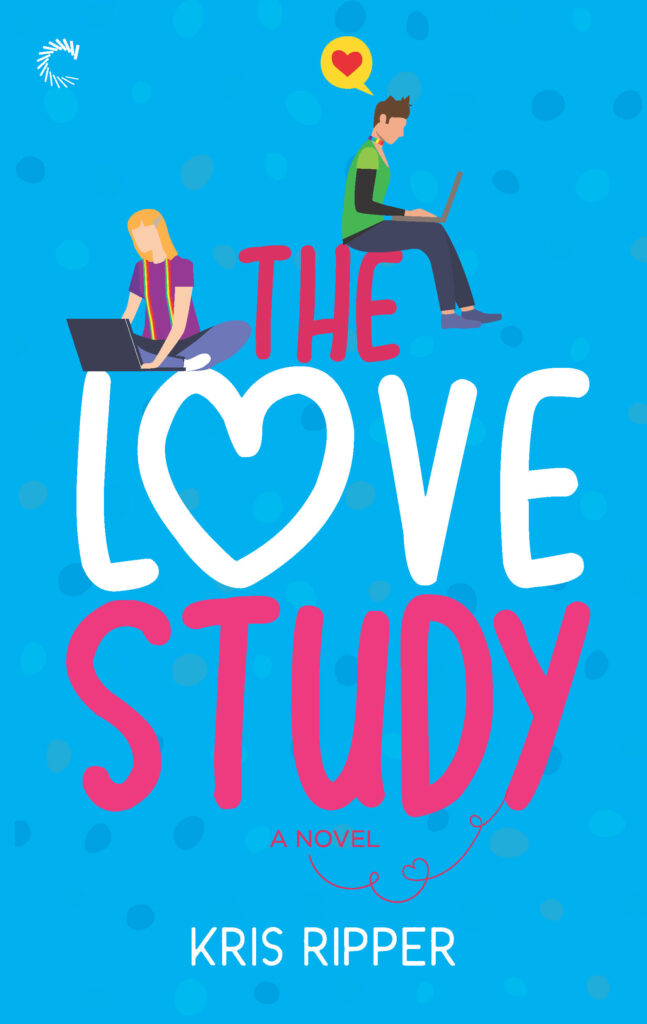 To set the stage, we have our protagonist, Declan, who is a bit of a disaster, but that is honestly part of why I love him because I am also a disaster. And my philosophy professor said just last week that he does not know anyone who is not a hot mess so there you go. Declan left his last boyfriend at the altar, which, though utterly horrible, is something that Mason forgave him for as the two are now back to being best friends, the two of them part of a close friend group that I consider to be Found Family goals. Community is one of my favorite things, and I love how the five of them come together and rally for one another in this book.
My favorite part of this book, however, is Sidney, who is Declan's love interest, a nonbinary YouTuber who recruits him to be a featured guest on their YouTube channel for a segment called "The Love Study." In the segment they recap various blind dates that Declan goes on that have been set up by Sidney, but, since this is a romance novel, we know that Declan and Sidney are endgame and so it ends up being cute and entertaining as their chemistry is so much more intense than that of any of Declan's dates.
I say that this book is wild also because Declan is messy! He is a human with a jumble of conflicted emotions, who is so incredibly stressed out by commitment that he prefers to work as a temp for the past five years than get a full-time position even though he is offered one. The friendships he has are chaotic and fun, and every moment of this book is entertaining and genuine. I am super excited to read its sequel, and I am happy that this book exists on so many levels — telling queer stories is so important, and this was done in a way that sparks so much joy I find it hard to describe.
Happy reading,
Talia
Note: This page contains affiliate links. If you choose to purchase after clicking a link, I may receive a commission at no extra cost to you.